The newly formed Democratic Tamil National Alliance (DTNA), representing the two breakaway parties of the Tamil National Alliance (TNA) – the Tamil Eelam Liberation Organisation (TELO) and the People's Liberation Organisation of Tamil Eelam (PLOTE) – would take necessary moves to meet Indian Prime Minister Narendra Modi post the Local Government polls, to hold discussions with regard to a suitable political solution and the implementation of 13th Amendment to the Constitution in Sri Lanka.
TELO Leader MP Selvam Adaikkalanathan told The Daily Morning yesterday (22) that his party would take necessary steps to obtain an appointment to meet PM Modi with regard to the above via Indian High Commissioner to Sri Lanka Gopal Baglay after the LG polls.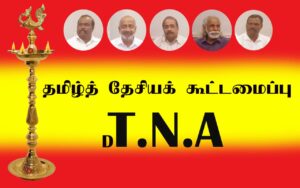 "Everyone is just talking about the implementation of the 13th Amendment. But if this is to happen, it is important to meet PM Modi and urge for it. Officials arriving from India would just highlight it, but it is important to actually implement it."
He noted that his party would also highlight to PM Modi its long-term suggestion to have an Indian mediator in the ethnic talks.
Meanwhile, Indian Minister of External Affairs Dr. S. Jaishankar last Friday (20) highlighted the need for the full implementation of the 13th Amendment and early conduct of the Provincial Council elections.
The DTNA was formed in Jaffna last week with the representation of TELO, PLOTE,EPRLF, the Tamil National Party, and the Crusaders for Democracy (which comprises former Liberation Tigers of Tamil Eelam [LTTE] cadres).